A meditation on the spectral wave lengths and resonance of color. Blue.
To identify the historical paintings; the spiritual connotations of color in light, pigments, and crystals.)
Welcoming comments and thoughts on the associations of spectral colors...
from Johnes Ruta
Independent Curator & Art Theorist http://AzothGallery.com/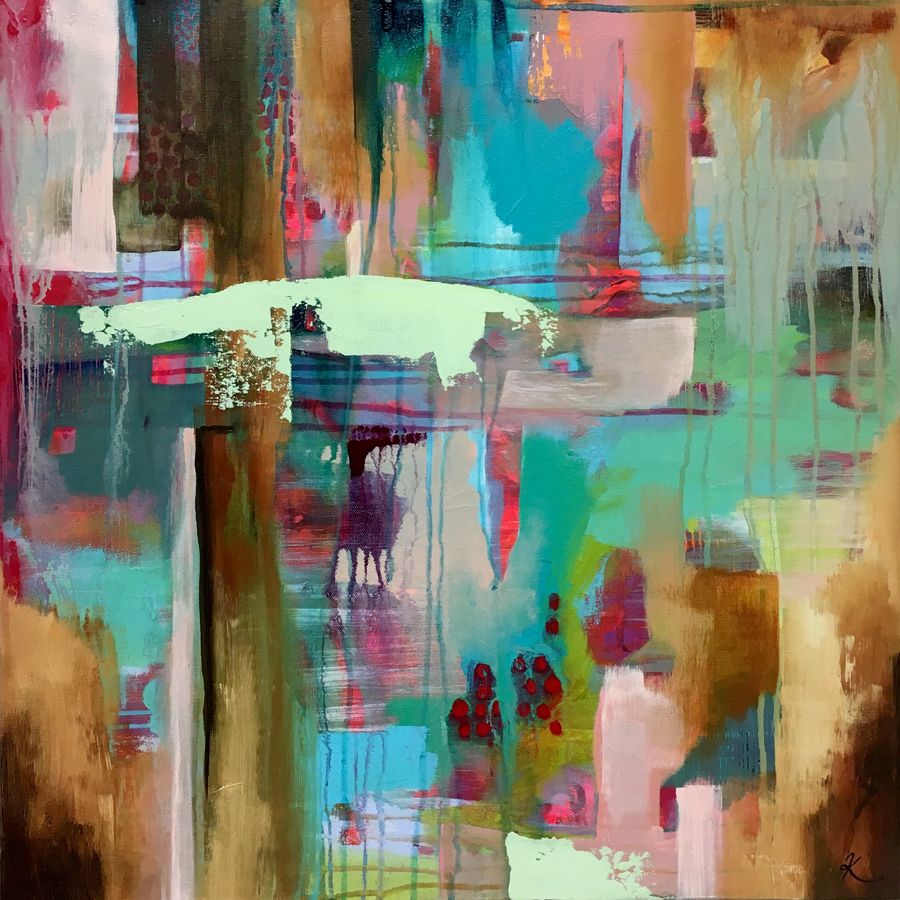 Kristen Ambrosi "Familial" acrylics on canvas 24" 24"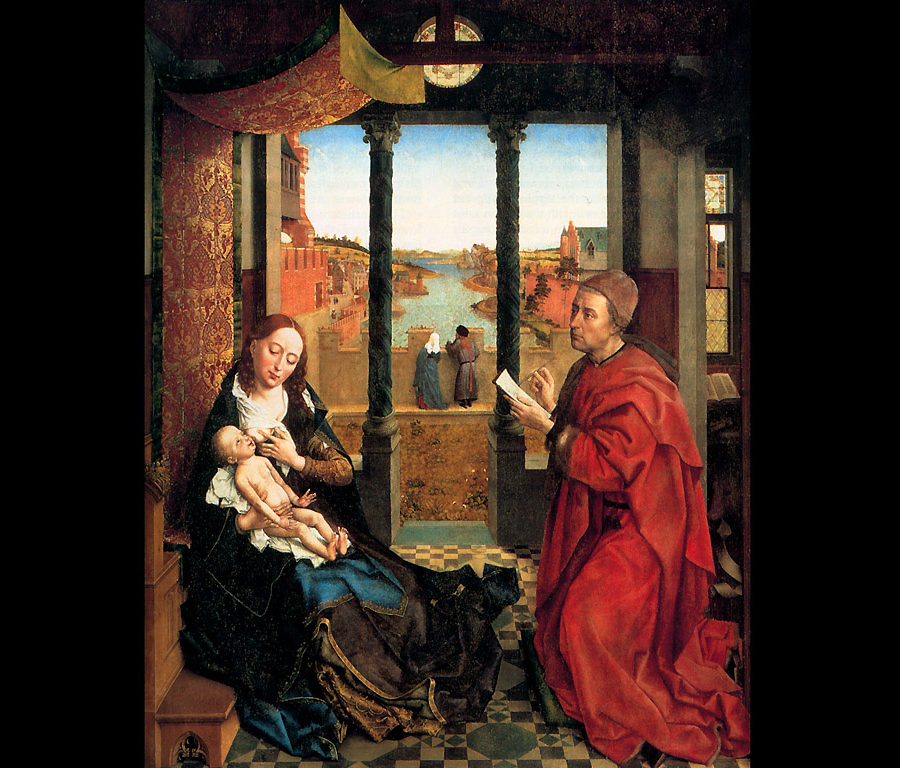 Rogier van der Weyden "St. Luke Drawing the Virgin" 1435-38 oil on panel, 54" x 43", Boston Fine Arts Museum
Rogier van der Weyden (Dutch: 1399 or 1400 – 18 June 1464) Early Netherlandish painter whose surviving works consist mainly of religious triptychs, altarpieces and commissioned single and diptych portraits. Internationally famous in his lifetime; his paintings were exported to Italy and Spain, and he received commissions from Netherlandish nobility, and foreign princes. He is known, after Robert Campin and van Eyck, as the third great Vlaamse Primitieven ("Flemish Primitives"), and as the most influential Northern painter of the 15th century.
Karel van Mander wrote that the great artistic contribution of Rogier van der Weyden lies in his ideas, his composition and rendering of the soul's expression through pain, happiness or anger, and the tempering of this emotional testimony to the subject matter of his work.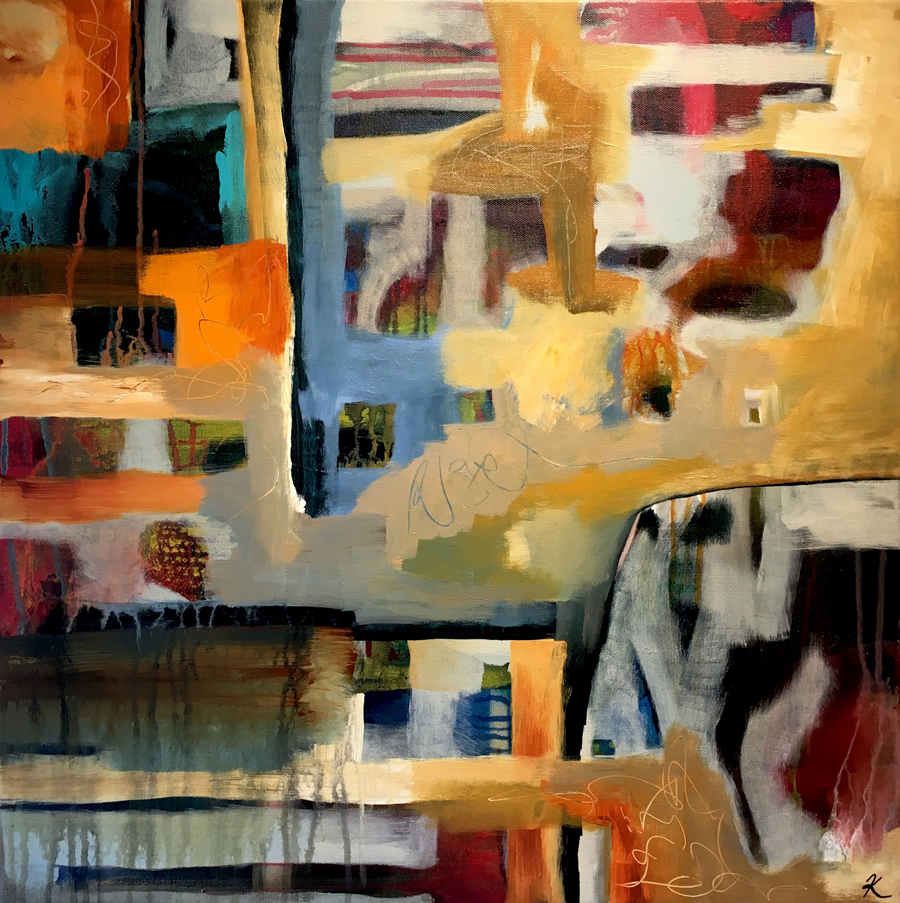 Kristen Ambrosi "Paths" acrylics on canvas 24" 24"
"Inspired by light, color, nature, music, and words, this work is an evolving exploration of the beauty within these elements, gathered and channeled into two dimensions. The fundamental goal is to create harmonious canvases that resonate and vibrate, embracing the richness of human experience through the use of exquisite color, light, and form. As a practitioner and instructor of yoga, the themes are: balance and integration. I repeatedly rotate the canvas in a composition where the weight of color and contrast feel balanced. Intuitive abstractions emerge through layering. "Metaphors for life, such as facing the unknown with courage, surrendering the outcome guided by the heart Less representational imagery and more broad forms follow intuition about what comes next. It is a bold, scary, trusting, and exciting place from which to be working, with the hope that my paintings reflect the truth of that energy."

~ Kristen Ambrosi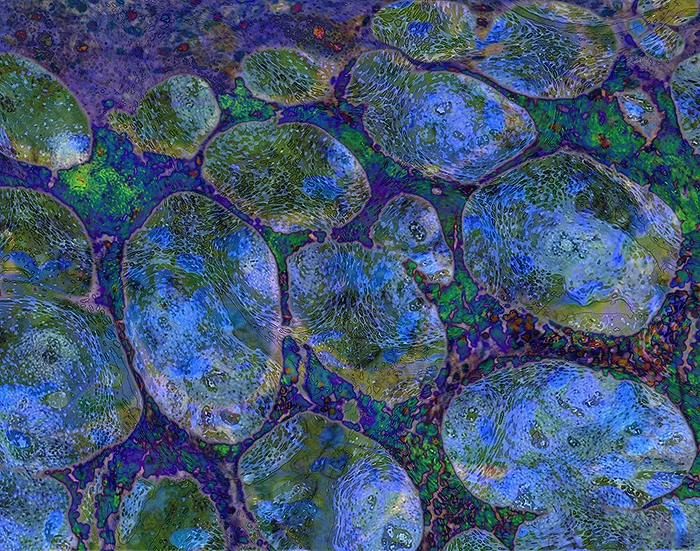 Kate Henderson "Monet Stones" - Cyto-print archival digital print 24" x 30"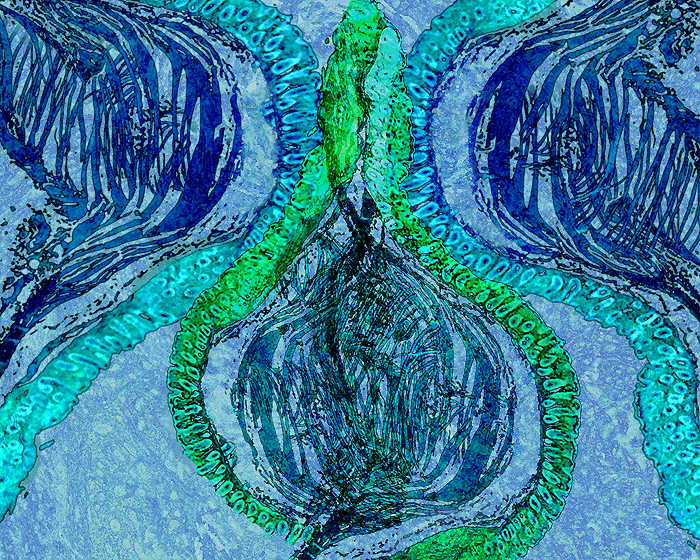 Kate Henderson "Onion Heart" - Cyto-print archival digital print 24" x 30"
On a biological level we are echoes of the past regeneration and evolution. We each have a unique energy, that connects us to
each other yet we are all structurally made of the same biomorphic mesh.

~ Kate Henderson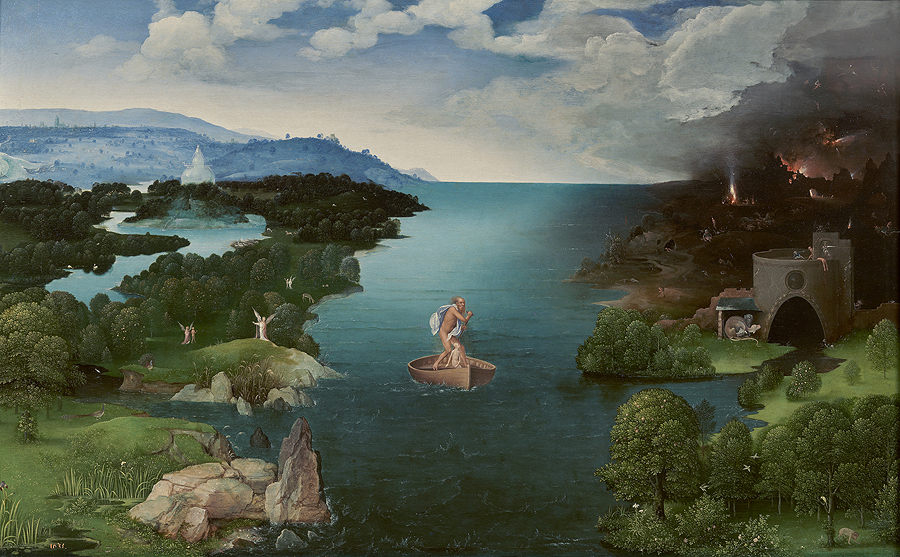 Jaochim Patinir "Landscape with Charon Crossing the River Styx" c.1510 oil on panel 15 x 40 -- El Prado, Madrid
Joachim Patinir (c. 1480 – 5 October 1524), was a Flemish Renaissance painter of history and landscape subjects. He was from Wallonia (southern modern Belgium). He worked in Antwerp, at that time, the centre of the art market in the Low Countries. Patinir was a pioneer of landscape as an independent genre and effectively invented the distinct style called world landscape, as panoramic Northern Renaissance landscape, an important development in Northern and Italian art.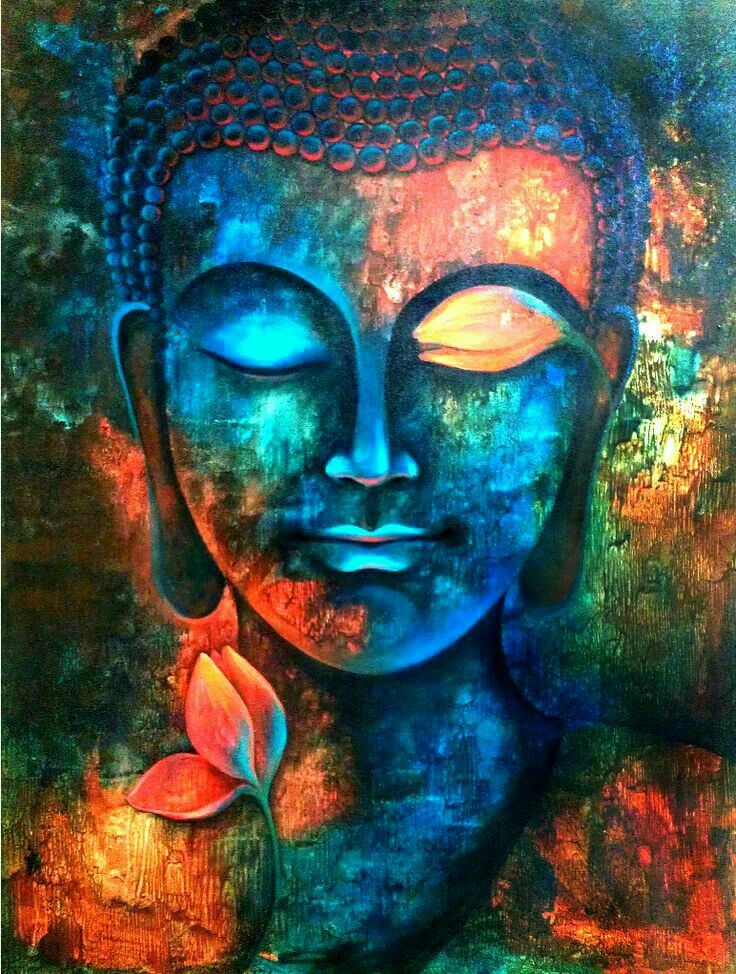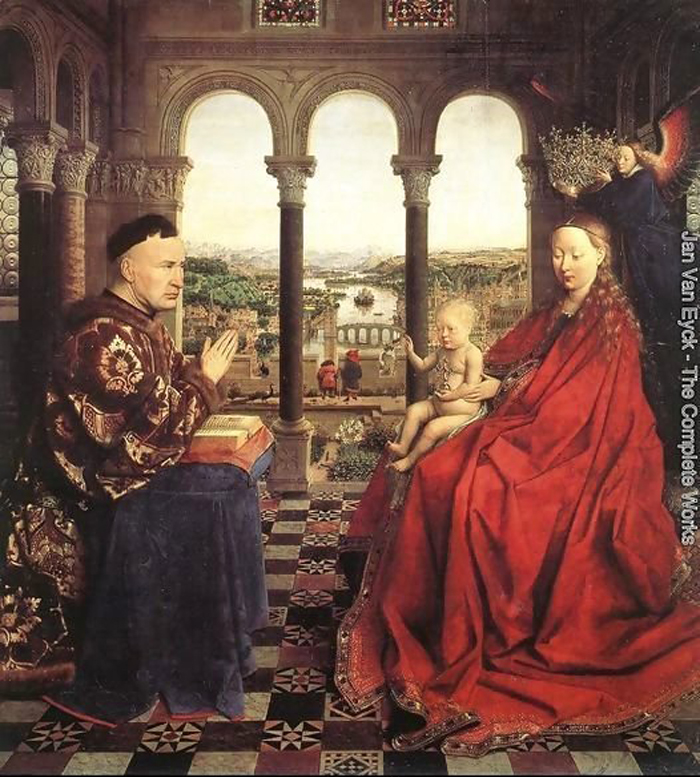 Jan van Eyck "Madonna of Chancellor Rolin" oil on panel, c. 1435. 66cm x 62cm. Musée du Louvre, Paris
Jan van Eyck (Dutch: before c. 1390 – 9 July 1441) was an Early Netherlandish painter active in Bruges. He is often considered one of the founders of Early Netherlandish painting, and, one of the most significant representatives of Northern Renaissance art. The few surviving records of his early life indicate that he was born c. 1380–1390, most likely in Maaseik. He took employment in the Hague as painter and Valet de chambre with John III the Pitiless, ruler of Holland and Hainaut in the Hague around 1422, when he was already a master painter with workshop assistants.

** The discussion of the spiritual connotations of color.
** Rogier van der Weyden, Jan van Eyck, and Joachim Patinir texts are excerpts from Wikipedia articles.
from Johnes Ruta
Independent Curator & Art Theorist
http://AzothGallery.com/